Program Objectives
The Master's in Human Resources Management offers an interdisciplinary education that is multidisciplinary and career-oriented, combining Management and Social Sciences.
It strengthens students' ability to understand "HR issues" in conjunction with organizational goals in their entirety.
It offers them the keys to identify drivers of action, in order to support the social and human dimensions of transformations and convince decision-making bodies of the pertinence and feasibility of their proposals.
Program Objectives:
Master all the dimensions of the HR function and its context, allowing for the acceptance of strategic and social responsibilities of a Director of Human Resources.
Be capable of articulating the HR strategy and policy of businesses; produce plans to support change from a social and human standpoint.
Assimilate analysis models and positional components allowing for the guidance of social actors impacted by changes
When you enroll in a Master's program, you also join Université PSL. Ranked in the top 50 universities in the world (THE and QS), PSL offers excellent graduate programs at the Master's and PhD level, which benefit from the scientific capabilities of its member institutions. The degree is completed at the Université Paris Dauphine-PSL and awarded by Université PSL.
Organization of the Master's Degree
1st year
After a first year followed by an optional gap year, 2 specializations are possible.
Types of education

Initial and work-based training or Executive Education
Outgoing Level

BAC+5
Language(s)

French
Duration of studies

4 semesters (excluding the gap year)
ECTS Credits

120 credits
Type of Diploma

Diploma from a major institution conferring the Master's degree
Academic Year

2023/2024
---
Primary Opportunities
Recruitment, Compensation, and Human Resources Manager
Organizational Consultant
Consultant in office
Transformation project manager
Human Resources Consultant
Human Resources Manager
Internal consultant
Study Abroad During Your Master's Degree at Dauphine
Thanks to its network of partner universities, campuses and programs abroad, Dauphine offers you the possibility of obtaining a dual degree, a delocalized master's degree or multi-campus training.
---
Dauphine in Their Own Words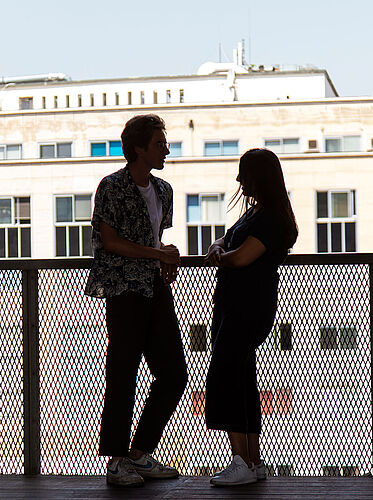 "My five years of studies, including my Master's degree in Strategic Human Resources Management, enabled me to develop my analytical skills, my sense of teamwork and my ability to formulate and express an opinion. I would have no hesitation in recommending Dauphine to a student, both for the academic training but also for the unique human experience it offers, especially thanks to the associations."
Juliette Broudin
Recruitment and School Relations Officer at EY (Ernst & Young)
Your path :
Strategic Human Resource Management Track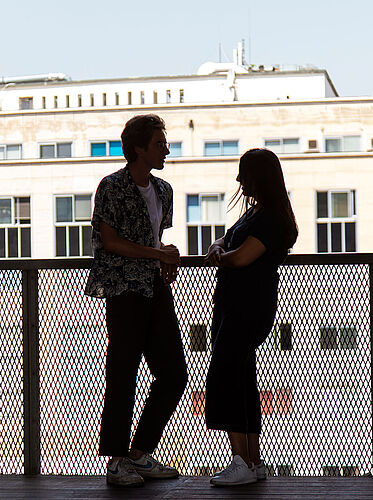 "I recommend this program because it allows us to train with a high level of requirements, to personalize our courses with options, and to create a professional network through the different opportunities that are presented to us during the year (HR events, certificates ...).

Dauphine also allows us to learn how to work "quickly and well", to be able to manage a heavy workload because we are called upon all year round, which teaches us rigor, method, and performance."
Hélène Fontaine
Human Resources Manager – Havas Voyages
Your path :
Human Resource Management Track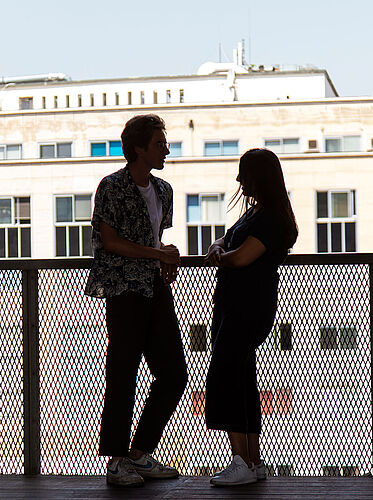 "Dauphine allowed me to comprehend organizational functioning in all its complexity and contingency. The theoretical part of the training is very rich and allows to better understanding through more technical modules (remuneration, recruitment, training, well-being at work, HRIS or project management ...) their applications within businesses. Today, I am drawing heavily on these lessons learned. Indeed, I can step back and have a better understanding of the issues involved in each project. I can look forward to a number of new opportunities with other HR functions and bring real added value to the client."
Doriane Dupuy
HRIS Consultant - MC2I
Your path :
Human Resource Management Track
A dedicated team
Fabien BLANCHOT

University Professor,

Co-Director of the Master's degree in Human Resources Management, Director of MBA - Human Resources Management

Eric CAMPOY

Associate Professor

Director of the 2nd year of the Master's degree in Strategic Human Resources Management.

Marc GLADY

Associate Professor

Director of the 2nd year of the Master's Degree - Consulting and Change Management

Sarah Saint-Michel

Associate Professor

Director of the 1st year of the Master's degree in Human Resources Management

Soazig Sarazin

Contractual professor

Director of the 2nd year of the Master's Degree - Negotiations and Social Relations