New application session – Research in Management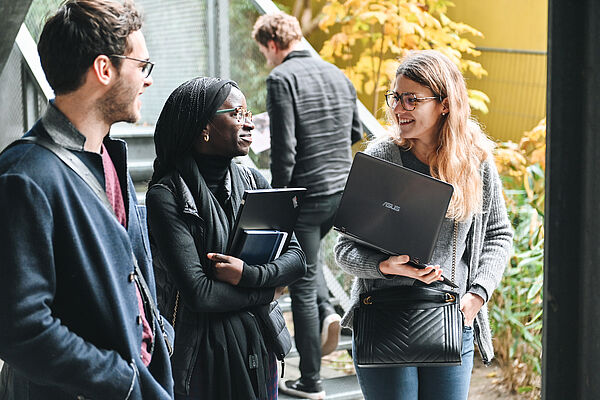 Within the Graduate Program in Management, the Research in Management 2-year program is a postgraduate qualification for academically talented students seeking to develop their knowledge and ability to undertake rigorous and original research in management. It is a perfect preparation for a PhD or at least a starting point to undertake research at a public or private institute. From the first year, students are acculturated to the challenges of research in management, being part of tutored research projects.

Program Objectives:
Train a new generation of researchers and specialists armed to contribute to the renewal of analysis in management
Develop a deep understanding of existing research in the field
Build a critical understanding of contemporary issues for management and develop an ability to pursue original research in a reflexive and scholarly way
Study and practice basic principles of research design that will include the formulation of research problems and the evaluation of alternative approaches to research
Develop a professional pathway based on management research
Respond to new societal challenges, through the production of scientific knowledge.

Specializations for master 2nd year:
Conseil et Recherche – 102 (Master Maketing et Stratégie)
Stratégie et Organisation – 101 (Master Management et Organisations)
Conseil et recherche en audit et contrôle – 124 (Master Comptabilité – Audit – Reporting Financier)
Business consulting and digital organization – 128 (Master Management et Organisations)
Développement durable et responsabilité des organisations – 239 (Master Affaires Internationales et Développement)
Management de la technologie et de l'innovation (Master Management de l'innovation)
Industries de réseau et économie numérique - 116 (Master Systèmes d'information, réseaux et numérique)

Who can apply?
The program is opened to a wide variety of undergraduate students, stemming from different academic fields, management or science, arts, humanities. Candidates are selected based on their inclination for management research and their academic excellence. To facilitate the integration of non-French speaking students and attract a diversity of students, first year courses are exclusively given in English. During the second year, depending on the specializations, the courses may be in French or in English.

How to apply?
From May 10 to July 4, 2022
The program routes to our PhD, in all management/business fields:
- Marketing
- Organization Studies
- Audit, Accounting and Control
- Strategic Management
- Information Systems and Innovation
- Human Resources
Learn more:
Published on 14 June 2022
---
---