Program Objectives
This MSc. Financial Markets is a global and international market finance program designed to train specialists in financial markets for front office employees in investment banks, investment and asset management firms. It provides the students with an in-depth knowledge of the financial markets as well as an atypical skill set that is theoretical, quantitative and operational, which covers all existing products traded on these markets.
Program Objectives :
Good knowledge of financial markets, models, products and quantitative strategies: the heart of this international program (entirely taught in English) focuses on specific valuation and negotiation techniques, including practical investment strategies, arbitrage, hedging and risk management duties.
Broad knowledge:The students have also access to a broad range of courses in economics, ethics, finance, and regulation to strengthen and expand their knowledge base.
Good balance of theory and practice, academic and opérational skills: The students are trained to be able to work independently on projects and produce professional-standard reports.
International program to prepare students for international careers:A particular effort is made to prepare students for internships and job interviews in France and abroad. There are specific courses and training for that and we organize together with the students two banking treks per year.
Diversity and teamwork:the international mix of faculty and students, the background mix of teachers and students who work together is an important source of indirect learning.
When you enroll in a Master's program, you also join Université PSL. Ranked in the top 50 universities in the world (THE and QS), PSL offers excellent graduate programs at the Master's and PhD level, which benefit from the scientific capabilities of its member institutions. The degree is completed at the Université Paris Dauphine-PSL and awarded by Université PSL.
Types of education

Initial training
Executive Education
Language(s)

English
ECTS Credits

60 credits
Internship

32 weeks
Capacity

30
Type of Diploma

Master of sciences
Academic Year

2023/2024
---
Contacts
Sabrina BUTI

University Professor

Director of the program

Pauline DE SAINT QUENTIN

Training assistant

Send an email
---
After Dauphine
1 Month
job hunting's average duration
82,4 %
Professional integration rate
---
Advisory Board
The advisory board is a consultative body consisting of three figures from the world of professional and academic finance. It meets once a year to consider adapting the programme to the recruiting needs of the financial institutions and companies in the financial markets sector and to changes in market activity.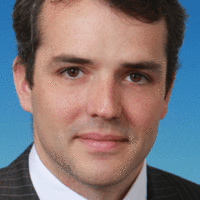 Julien Bahurel
Head of EMEA Equites for Bank of America Merrill Lynch responsible for trading, distribution and structuring.
Julien Bahurel has mainly worked for the equities department throughout his career with a specialisation in Equity Derivatives.
He worked in Paris, Hong Kong, London for Morgan Stanley, UBS and Bank of America Merrill Lynch. He is the Head of EMEA Equites for Bank of America Merrill Lynch responsible for trading, distribution and structuring.
He is member of the Merrill International Limited EMEA Executive committee and he is also a member of the global equities executive committee of the bank. Mr Bahurel is a Merrill Lynch International executive board member and also a member of AFME.
He graduated from Financial Markets degree Paris Dauphine-PSL.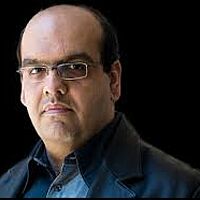 Rama Cont
Professor at the Oxford University
Rama CONT is Chair of Mathematical Finance at the University of Oxford and Director of the Oxford- Imperial Centre for Doctoral Training in Mathematics of Random Systems.
Rama CONT joined the University of Oxford after 6 years at Imperial College, holding teaching and research positions at Ecole Polytechnique (France), Columbia University (New York) and Université Pierre & Marie Curie (Paris VI). Rama Cont's research focuses on stochastic analysis, stochastic processes and mathematical modeling in finance, in particular the modeling of extreme market risks: discontinuities in market behavior, extreme risks, endogenous risk and systemic risk. He has co-authored Financial Modelling with Jump Processes (2003) and is the Editor-in-Chief of a major reference work, the Encyclopedia of Quantitative Finance (Wiley 2010). He was elected Chair of the SIAM Activity Group on Financial Mathematics and Financial Engineering (2010-2012) and has participated in numerous consulting projects for financial institutions, exchanges and regulators in the UK, Europe, US and Asia. Prof. Cont was awarded the Louis Bachelier Prize by the French Academy of Sciences in 2010 for his research on mathematical modeling in finance.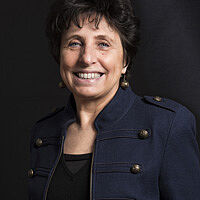 Jacqueline Eli-Namer
President of Oudart Gestion
Mrs. Jacqueline Eli-Namer has been president of Oudart Gestion since 2004; she has strengthened the group's positioning as a subsidiary of the BSI GENERALI group. Under her direction, Oudart has experienced an unprecedented boom in its commercial development as well as in its private management activities.
Mrs. Jacqueline Eli-Namer has extensive experience in private banking after working for 28 years in the asset management industry, as portfolio manager and later as associate and CEO of Crédit Agricole and at Oudart Gestion. She holds a Financial Markets degreefrom Université Paris Dauphine-PSL.
She is also a member of the French Society of Financial Analysts (SFAF). Mrs. Jacqueline Eli-Namer has been appointed member of the AMF Board by the Minister for the Economy and Finance in February 2019, and Chair of the Financial Skills Certification Board in June 2020.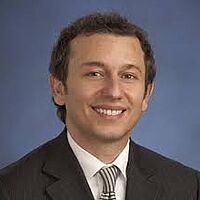 Eric Elbaz
Managing Director at Goldman Sachs
Eric Elbaz started his carrier in 1992 at CCF in New York as part of the commodities finance department. In 1996 he comes back to Paris to join the BNP Fixed income and money market sales effort where he will stay for a year before joining the fixed income and credit sales department at Goldman Sachs International in London in June 1997.
Eric pursued his carrier at Goldman Sachs with the exponential development of the credit derivative and structured credit market as an executive director in the Bank sales department. In 2008, Eric was promoted to Managing Director in charge of the Frabelux structured sales effort and in charge of European Bank Solutions Sales.
He is currently a senior member of the credit sales department with senior relationship among French and Belgium financial institutions. Eric earned an MS in Finance (Financial Markets degree) from Université Paris Dauphine-PSL.
---
Partners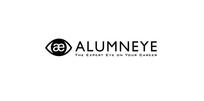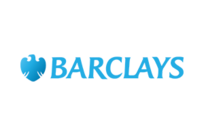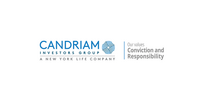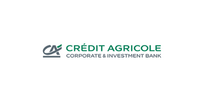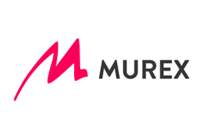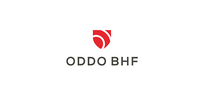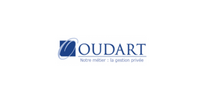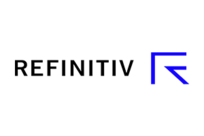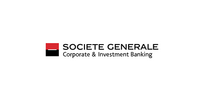 News
News

On September 20 2023

Participation of students from the Master Financial Markets - 203 in the Banking Trek in London.

News

On September 01 2023

The new academic year for students of Master 203 – Financial Markets starts on September 1st, 2023.