Program Objectives of the Master's Degree in Marketing and Strategy
The Master's in Marketing and Strategy prepares high-level executives able to adapt to an international environment and complex organizations at a time of digital transformation.
Numerous dynamic teaching modalities, theoretical content, and courses illustrated by professional speakers are offered. Competitions are regularly organized in partnership with well-known brands (Auchan, L'Oréal, Emmaüs, Leboncoin, etc.)
Program Objectives:
Learn to build an efficient strategy and marketing plan.
Implement and pilot an action plan based on pertinent facts and information.
Critically grasp the issues of marketing and strategy in an organization and in society.
When you enroll in a Master's program, you also join Université PSL. Ranked in the top 50 universities in the world (THE and QS), PSL offers excellent graduate programs at the Master's and PhD level, which benefit from the scientific capabilities of its member institutions. The degree is completed at the Université Paris Dauphine-PSL and awarded by Université PSL.
Organization of the Master's Degree
1st year
After a first year followed by an optional gap year, 6 specializations are possible.
1st year
After a first year followed by an optional gap year, 3 specializations are possible.
Types of education

Initial and work-based training
Outgoing Level

BAC+5
Language(s)

French and English
Duration of studies

4 semesters (excluding gap year)
ECTS Credits

120 credits
Type of Diploma

Diploma from a major institution conferring the Master's degree
Academic Year

2023/2024
---
Primary Opportunities
Products Manager
Digital Project Manager
Operational Marketing Manager
Marketing Project Manager
Digital Marketing Manager
Study Abroad During Your Master's Degree at Dauphine
Thanks to its network of partner universities, campuses and programs abroad, Dauphine offers you the possibility of obtaining a dual degree, a delocalized master's degree or multi-campus training.
---
Dauphine in Their Own Words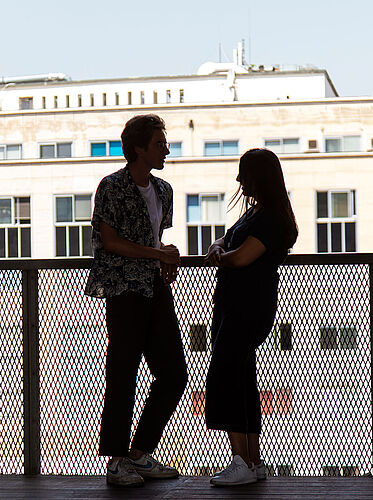 "This training is the best way to learn about distribution and customer relations in all their forms. Mass consumption, specialized distribution, e-commerce... everything is approached through very concrete and exciting projects, supervised by teachers and professionals at the forefront of their field. These were all high points that enabled me to make my professional project a reality by being quickly operational."
Loriane BERNAUDIN
E-commerce Project Manager at l'Occitane en Provence
Your path :
Distribution and Customer Relations track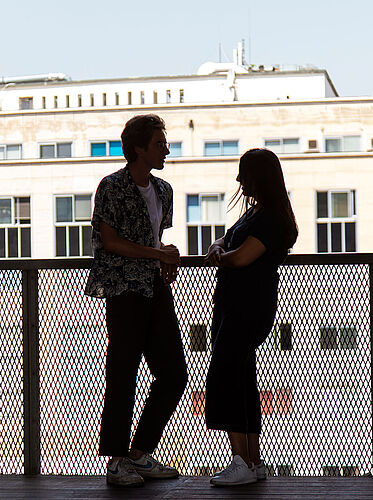 "At Dauphine, I received a high-quality education that first of all enabled me to acquire a very solid base of knowledge at the cutting edge of the most recent developments, both in terms of research methods and knowledge of marketing concepts. There I learned to think better, grasping in particular the interest and the need for applying scientific approaches in a discipline that too often lacks intellectual rigor."
Pierre GOMY
Director of Brand Development and Communication TNS-SOFRES
Your path :
Marketing & Strategy track
---
A dedicated team
Valérie Renaudin

University Professor, Head of Marketing and Strategy Department

Manuel CARTIER

University Professor, Director of the 1st year of the Marketing & Strategy Master's degree, Director of the 2nd year of the Master's degree - Business Development – MeM

Eva Delacroix

Associate Professor, Head of Marketing and Strategy Department, Director of the 2nd year of the Master's degree - Marketing Communication

Sarah Lasri

University Professor, Director of the 2nd year of the Master's degree - Product Manager and Marketing Research

Denis GUIOT et Pierre VOLLE

University Professor, Director of the 2nd year of the Master's degree - Consulting and Research

Sarah LASRI

Associate Professor

Julie HERMANN

Associate Professor, Director of the 2nd year of the Master's degree - Distribution and Customer Relations

Arielle MONNEROT-DUMAINE

Associate Professor, Director of the 2nd year Master's Degree - Management of Luxury Goods

Stéphane Debenedetti

Associate Professor, Director of the 1st year of the Marketing & Strategy Master's degree -

Fabrice Larceneux

Associate Professor, Director of the 2nd year Master's Degree - Management of Luxury Goods